THE OMEN ESPORTS
Building on the success of Season 1 of the OMEN Esports Report, DRUM was tasked with creating an even bigger version of the monthly magazine show.
Streamed live on Twitch and Facebook, with cut down versions promoted through social media channels such as Facebook, Instagram and YouTube, the show is a first of its kind for Esports culture in the UK.
Setting out to build on the awareness of OMEN by HP amongst a hardcore gaming audience, Season 2 continued to help dive awareness of the brand and establish OMEN as an even more significant player within the Esports World. This year's edition, produced by Gfinity in partnership with DRUM, featured new presenters Mark 'Onset' Hatcher and Rachel Stringer, and was filmed from its new home – The Gfinity Arena in London. Season 2 hosted even more of the biggest names in esports, giving viewers the inside track on the latest esports tournaments, industry news, and strategies the pros employ at tournaments across the globe. The show also incorporated new features, including the Breakdown, in which Esports pros and streamers analyse key moments within a live game.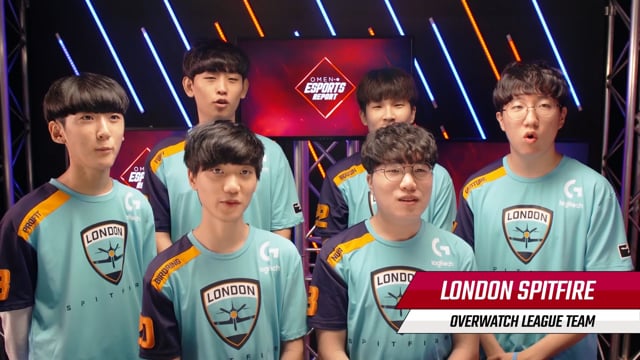 RESULTS
HP Omen Season 2 almost doubled the live views of Season one with over 450,000 live views and 4 million video views of cut down content.
The Skybox performed 208% above the CTR benchmark.
The shoppable pre-roll performed extremely well with a CTR of 3.65% which is 356% ABOVE our standard pre-roll benchmark. The custom live stream cut down received OVER 890K VIDEO VIEWS on Facebook – As a result of this, we achieved 40% more than the overall 1M video view benchmark. The Rocket League cut down received OVER 500K VIDEO VIEWS on Facebook.
Impressions
Live views
450K
PERCENTAGE INCREASE
Skybox performance above
CTR Benchmark
208%
OTHER
Views of cutdowns
4M